3 tags
My prom date told me he got an apple red jacket and shoes to match my dress. He said "I'm gonna look like a sunburn penguin." Thank the lord he got a red vest, tie, and pocket square…
7 tags
Found my prom dress! And I look damn hot in it too.
5 tags
Found a very lovely prom dress today and pretty much decided on it. Someone else is wearing it to the same prom. Aaaaaaaaand back to the dress shop I go…
9 tags
Wrote this for my Biotechnology/Genetics class: It was a day like any other in Lazarus Laboratories. Scientists worked non stop, researching diseases, solving puzzles, and discovering new things. Dr. Jones had just put away her samples when suddenly - lights out. It was precisely 2:47 when her body was discovered. The building went into lock down; no one would come in and no one would come out...
7 tags
5 tags
You ever have a week when everything great and everything bad happens at once? I was on my way to London from the Boston airport (YAY!) when our flight got cancelled and we ended up stuck in Boston during the terrorist hunt (OH CRAP)… I had a few commitment-free days when I got back (YAY!) but got sick the day I had to return to school and missed three extremely important classes(OH...
6 tags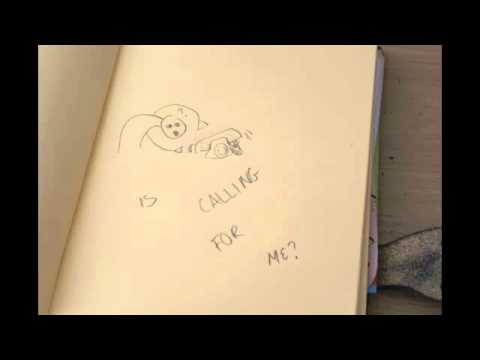 5 tags
5 tags
imgonnariverdance: IT ALL STARTED FROM  AND NOW  I HAVE HAD IT WITH THIS WEBSITE
4 tags
4 tags
4 tags
snarkasmnsquee: songofthestarwhale: thormy: where-is-my-tennant: timebenderss: WHO IS THIS WOMAN IN THE SHOP IS IT ROSE AMY MARTHA DONNA JACK IN DRAG JACK IN DRAG It's definitely Jack in drag I liked the Sally Sparrow theory until I saw this post. 
3 tags
3 tags
3 tags
not-obama: carryonmylonelyangel: amazingandonfire: once I asked my English teacher if teachers shipped their students and after explaining what shipping meant she told me that that is literally one of the most popular discussions in the staff room I had an English teacher who thought these two students were nice together, so she made them partners on a project. They got married. When...
4 tags
14 tags
GIF Challenge
Using every 5th gif in my folder. What your parents thought when you were born: This is you: Your parents on a normal day:  Your siblings on a normal day: Your childhood in a nutshell: Your first day of school: Your best friend: Your thoughts on the rest of school life: Your reaction to being asked out: You on your first date: The break up: What...
6 tags
5 tags
3 tags
4 tags
6 tags
3 tags
4 tags
;aijoklm,sc.klf;e'we,lsdkm v,lcvkl v;,;.rewszfdathyjnmhbgfda
5 tags